Take Personal Communications
Further
#
Iridium GO! provides global voice calling and text messaging solutions for your smartphone, as well as enhanced data capabilities offered through optimized apps to meet your unique needs.
No worries. No roaming charges. Just connected and in touch wherever you are, whenever you need, with the devices you rely on every day.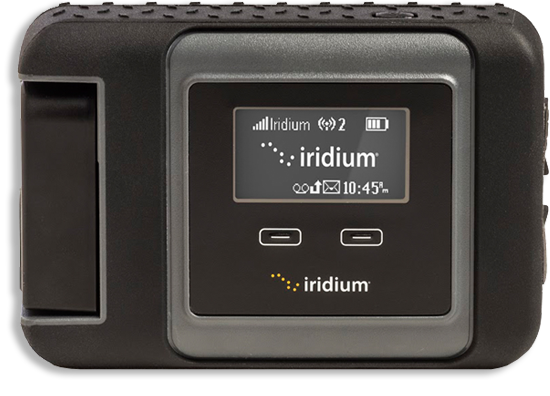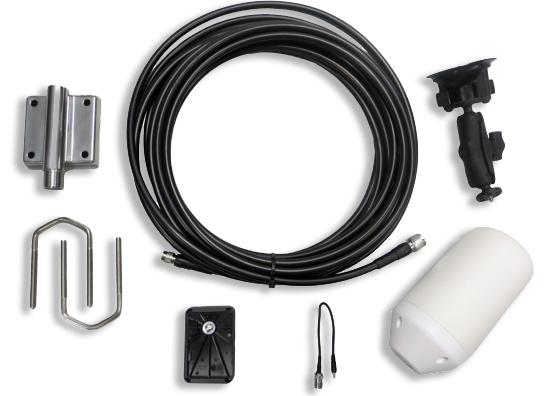 Iridium GO Fixed Installation Kit
#
Transform your communications with a valuable add-on that makes Iridium GO 9560 even more versatile on land and at sea. The Iridium GO! Fixed Installation Kit can be paired with any Iridium GO! device for extended capabilities and smooth connectivity both inside and outdoors.
This kit offers affordable accessories designed specifically for marine and land applications. It extends the capability of Iridium GO! and is easy to install.
Keep In Touch From Anywhere
#
Iridium Mail & Web is a free application for Apple and Android devices that accelerates email messaging and web browsing — allowing you to keep in touch with work, family and friends by:
Posting updates to your social networks

Compressing and sending photos to share experiences online

Accessing up-to-the-minute weather forecasts
Apps Optimized to Meet Diverse Market Needs
#
Iridium application developers offer a range of specialized third-party apps designed for key markets such as maritime, outdoor recreation, lone-worker safety and aviation – extending Iridium GO!'s capabilities even further in remote locations.
Extend Your Connections Farther
#
Download the Iridium GO! app and get access to features that will keep you connected everywhere. Paired with the device, the Iridium GO! app allows you to:
Make voice calls
Send a quick GPS or check-in message
Configure your settings
Send Twitter posts
Activate Emergency SOS
Transform Your Smartphone – Anywhere
#
Compatible with Apple and Android, Iridium GO! extends the use of your trusted smartphone and devices no matter where you are with:
A 100 foot radius Wi-Fi connection for up to five mobile devices
Apps optimized for voice calling
SMS
Email
Weather Monitoring
Small But Powerful
#
With one of the smallest form-factors in the industry, you can comfortably take Iridium GO! anywhere you travel. Featuring a compact, portable design, the device is easy to carry, stow away in your backpack or mount for mobile applications. Iridium GO! is ruggedly engineered to support you with:
Military-grade (MIL-STD 810F) durability
Ingress Protection (IP) rating of IP65
Dust proof, shock resistant and jet-water resistant
Stable, lay-flat design
What's in the Box
#
Iridium GO! device
Battery
Universal AC Travel Charger
USB Charging/Data Cable
Four International Adapters
AC Adapter (Car Charger)
Protective Cover
User Manual
Legal Information Booklet
GEOS Emergency Services Brochure