Capability Statement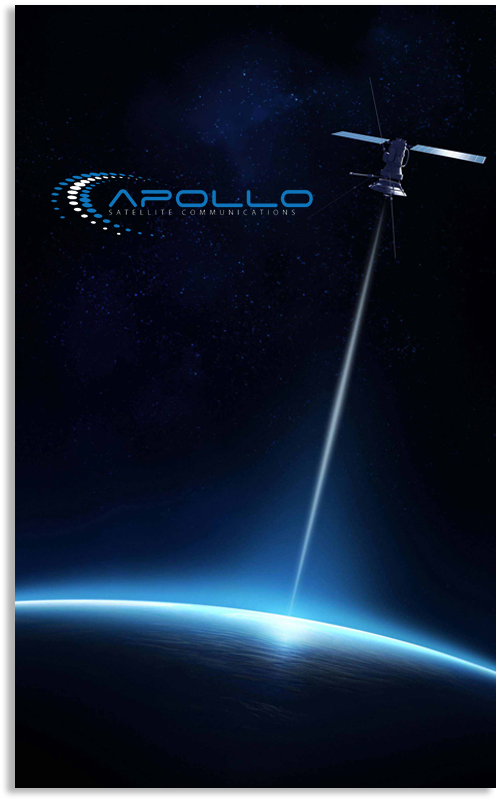 Apollo Satcom provides a vast array of mobile and stationary satellite communications solutions for voice and data applications. These solutions improve communications and business operations which help our customers to reduce costs, expedite operational results and improve safety conditions for their field staff. Regardless of your location, on land, in air or at sea, Apollo Satcom can provide solutions for your voice and data communications requirements.
Core Competencies
Apollo Satcom has a team of resources that work with our clients to understand their requirements and determine the best solution for their specific needs. In addition to providing basic Internet, GPS Tracking, Push-to-Talk, VoIP or PSTN voice communications, our team has integrated satellite communications with everything from gas ow meters to streaming video controllers, analog sensors, radio networks, tide gauges, emergency dispatch call centers, mapping applications and vehicle engine bus computers.
Apollo Satcom's partnerships include industry leading companies in satellite communications such as Iridium, Inmarsat, Telesat, Intelsat, Eutelsat, SES, Cobham (Thrane), Satcom Global, Intellian, Iridium, Ligado Networks, ITC Global, Hughes HNS, Skywave, Skyware, iDirect, Thuraya, Comtech, DataPath, SquireTech, Para- digm, Beam, ASE and Newtec. We help you to determine the best satellite communications service for your requirements based upon the optimal cost of ownership, technical fit, and your commercial requirements. As a master distributor for our partners, we have direct access to their technical resources, enabling us to provide high level of support for our clients.
NAICS and PSC Codes
517410 – Satellite Telecommunications
518210 – Data Processing, Hosting & Related Services
541512 – Computer Systems Design Services
517919 – VoIP Service Providers
D304 – Telecommunications & Transmission Services
D322 – IT & Telecom – Internet
Clientele and Performance
Dept. of Homeland Security – Customs & Border Protection

– Satellite & GPS Equipment, Satellite Service Provider

National Park Service

– Satellite Equipment, Satellite Phone & Internet Provider

U.S. Forest Service

– Satellite & Emergency Equipment, Service Provider

N.A.S.A.

– Satellite Equipment, Satellite Phone Service Provider

Peace Corps

– Satellite Equipment, Satellite Phone Service Provider
Company Info
Year Established: 2013
Phone: +1 (844) 248-0123
Geo Area Serviced: World-wide Headquarters: San Diego, CA USA
Technical Expertise
Apollo Satcom provides independent and one-on-one advice and training to senior government executives in charge of the programs.
ApolloSatellite.com or 1(844)248-01223 for 24/7 Service & Support
General Information
DUNS: 079130194
CAGE CODE: 70DT6
EIN: 46-3534431
UNGM: 260295
Corporate Officer
Timothy L. Green – President / C.E.O. [email protected]
1 (310) 867-3162