Iridium GO


Firmware Update 1.41 #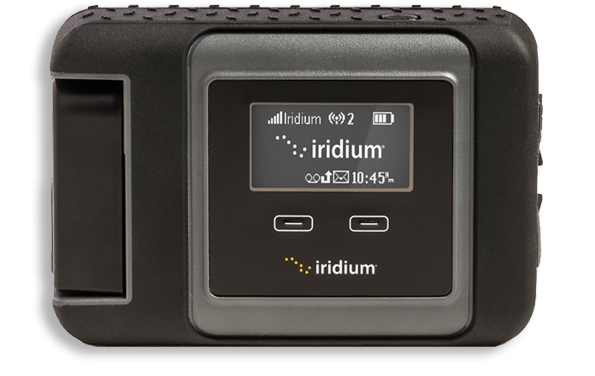 Introduction for Iridium GO Firmware Update:
#
This page details the use of the Iridium GO Firmware Update 1.4.1 of the Iridium GO firmware upgrade tool and shows the feature changes contained within the release.
The primary purpose of this release is to support enhanced web browsing on Iridium Mail & Web app for iOS platform and enable calling to the Australian emergency services number "000" when no SIM card is present in the Iridium GO.
Compatibility:
#
The Iridium GO portal has been tested on several web browsers (Firefox, Microsoft Internet Explorer 11, Google Chrome) with Microsoft Windows 7 SP1 x64. The instructions that follow in this document assume the use of one of these browsers and Microsoft Windows.
Performing the Upgrade:
#
The following steps should be used to upgrade an Iridium GO device from version 1.0.66 or later.
Step One: Download the latest Iridium GO! Firmware #
Step Two: Turn on your Iridium GO! Device #
Raise the antenna to an upright position
Wait for the device to power up (takes approximately 1 min) to begin registration with the Iridium network
Step Three: Charge the Battery (highly recommended) #
Open the USB cover and firmly plug in the USB cable that is already connected to the AC plug or car charger
Step Four: Check firmware version on your Iridium GO device #
Press either the left or right navigation button for the menu to appear
Press the "Next" button until you get to the "Information" option
Press "Select"
Write down the SSID number and the firmware (f/w) version
Step Five: Connect your laptop/computer to the Iridium GO! Advanced Features Portal via Wi-Fi #
Use the SSID number to connected your laptop/computer to your Iridium GO! device
Open your web browser using the latest version of either Chrome, Firefox, or Internet Explorer 11
Enter 192.168.0.1 in the address bar and press enter
Login with an administrator account, Username & Password default "guest" and enter
Step Six: Navigation in the Advanced Features Portal #
Go to the "System" tab
Click on "Choose File" and choose the saved firmware file from your desktop
Click on upgrade, and wait until the progress/status bar reaches 100% completion. This should take approximately 10-15 minutes. NOTE: While the firmware upgrade is in progress, do not navigate away from this page
Upon completion, the device will automatically restart, this will take approximately 2 minutes. NOTE: A new progress var will appear below the firmware upgrade to indicate that the unit is restarting
If the device has lost Wi-Fi connection, ensure to reconnect Follow step (5)
Step Seven: Check the firmware version on your Iridium GO! #
Follow Step (4)
Ensure that the Firmware version is 1.4.1
Change List:
#
The following bullet points list the changes made in the 1.4.1 firmware update that may affect the product user. The table lists only the changes made since the original release, 1.0.66.
Description #
Support for SIM-less emergency calling (000) in Australia
Support for web browsing on Iridium Mail & Web app for iOS platform
Improvements to audio quality during voice calls
Battery revision number added to device screen
Improved data network connection reliability