We have encountered a few instances where the Iridium 2-Stage dialing has encountered issues with Verizon, not handling the DTMF tones correctly.  We have performed test using an iPhone 7 and 8 Verizon cell phone, the 2-stage call connected successfully after applying the settings below: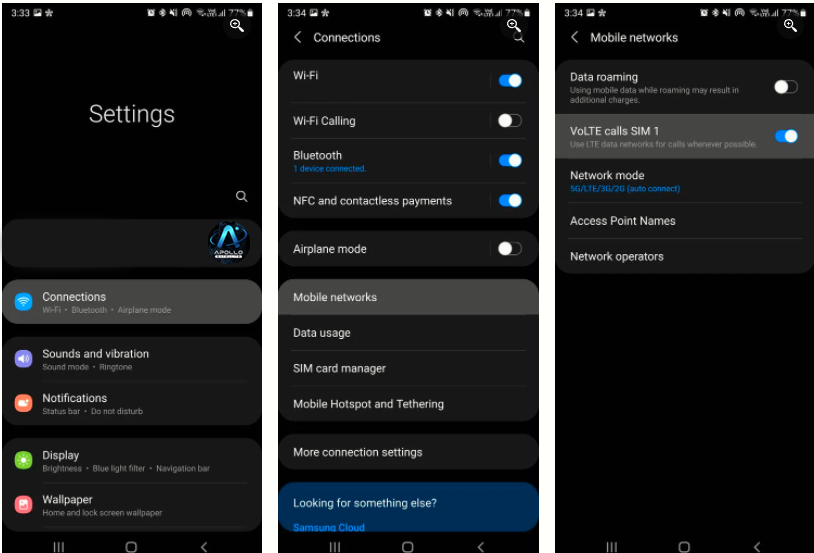 Here are few recommendations we have found that may resolve the problem.
Switching Off VoLTE on Android
 To turn off VoLTE, your phone should have enabled VoLTE. You can check it by searching for the VoLTE icon on the top notification bar along with the call networks.
 Go to Settings and search for Connection > Mobile Networks (This may vary depending on your smartphone). Tap on your Primary SIM.
 Find the VoLTE toggle button and turn it off. It's disabled now. To enable it again, you can follow the steps in reverse.
Switching Off VoLTE on iOS
 iPhone users can find the option in the Cellular Data options.
Head to Settings > Cellular > Cellular Data Options and tap Enable LTE. Alternatively, head to Settings > Mobile Data and tap Enable LTE.
iOS users have three different options to choose from:
Off: Turns off LTE
Voice & Data: Allows voice calls and cellular-data use over LTE
Data Only: Allows cellular-data use, but not voice calls over LTE
If this does not resolve the problem, the customer will need to contact Verizon directly and report the problem for further investigation