RedPort Optimizer
The RedPort Optimizer is a satellite Wi-Fi router and firewall that lets you get the most out of your satellite data service, with the devices you already have. This satellite wifi router broadcasts your satellite data feed via Wi-Fi for easy connectivity. Its powerful firewall blocks unwanted services to eliminate runaway satellite phone airtime bills. Best of all, Optimizer is designed to work with XGate and XGate-based services, so you can easily access email, web, weather, and track your location.
Satellite – Turns any IP-based satellite data signal into a Wi-Fi Hotspot
Firewall & Filtering – Manage traffic over the satellite link to block unwanted airtime usage. Allow port forwarding, domain-name filtering, network address translation, and detailed whitelisting and blacklisting of websites and services
Wi-Fi – Hotspot makes setup and use with compatible computers and tablets easy

New!

Voice – Use your standard satellite voice service with your smartphone over our  included PBX
GSM support – Plug in a compatible GSM USB-modem when you have GSM access to keep all the speed and convenience benefits of Optimizer, wherever you are
Remote Access – Remotely log in and manage your local network from any Internet connection
Network Security – Manage and control your local network for maximum security
New RedPort VoIP Service
RedPort VoIP service provides significant discounts over traditional satellite airtime as well as the ability to create and use prepaid VoIP calling cards for crew or work teams handset or with your smartphone using the XGate phone app.
RedPort dealers provide customized pricing to meet your needs. Actual hardware and service fees
vary by dealer based on your requirements. However, all RedPort VoIP dealers have access
to the following pricing elements:
Low Monthly Access Fee
Choose a phone number from 30 different countries
Unlimited In-Network Calling Option
Low Postpaid Termination Rates

Inbound and Outbound rates as low as $0.33/minute SRP
Calling party simply dials your phone number like any other in that country

Low Prepaid Codes for Ship Operations, or Crew and Passenger Sales

Prepaid Codes are sold in increments good for up to 30, 60, 120, 1200 or
3000 minutes to 400 of the most commonly called destinations.
Some locations provide fewer minutes for the same price.
Premium Services With Optimizer
Optimizer works with the industry's most popular premium services to connect you with the important people, information and services in your personal life and business.
Optimizer is designed to work with XGate and XGate-based services including Iridium Mail&Web to give you access to satellite email, weather services, blogging and more. Optimizer also enables services like GPS vessel tracking and premium VoIP services for satellite broadband users.
XGate Satellite Phone E-mail & Data Services
Email – Accelerate email service up to 20 times, saving up to 85% on satellite airtime
Satellite Phone Weather Services – See local marine and atmospheric conditions or use PredictWind Lite (included with XGate) to get accurate weather forecasts
Social Media – Update Sailblogs or any platform that lets you post via email
Blogging Service – Get a free Sailblogs Premium Basic account with a compatible service.

RedPort Optimizer Airtime Savings for Satellite Email & Data Services
Using the RedPort Optimizer satellite wifi router with Mac, Windows, or iOS devices accelerates satellite
phone data transfers: up to 15-20 times faster for email, and 3-5 times faster for
web browsing. Designed explicitly to make the most of the narrowband satellite phones
and terminals (like handheld satellite phones), the RedPort Optimizer uses
XGate compression data service to automatically dial, start and end data calls,
and eliminate the unnecessary demands common with most computing devices,
giving you automatic and complete access to the data feed.
You can use XGate with any internet connection available to you:
satellite, land-based WiFi connections, GSM cellular networks,
and directly connected to any IP-based wireless service.
Sailblogs – Blogging Service
SailBlogs is the leading provider of blogging and map tracking solutions for the sailing community. From weekend sailors to ocean racers and cruisers, SailBlogs provides members with web-based journals (blogs), photo and video galleries and map tracking for their adventures.
RedPort Tracking
Tracking your position almost anywhere on the planet is as easy as plugging Optimizer into your compatible satellite phone or terminal and letting your travels take you where they will.
When used with a satellite phone or terminal that has an embedded GPS, Optimizer will relay a vessel's position report to RedPort Tracking where you can see a history of its locations, set alerts, and embed an individual map on a webpage of your choosing.

The RedPort Tracking Web-Portal
The web-portal consists of a detailed, robust online tracking interface that provides:
Real-time Position and Tracking
Longitude and latitude info
Emergency alarm/ SOS/Movement alarm/ Overspeed alarm/ Border crossing alert.
Geo-fence alarm
Course and Speed (on web-based tracking site)
Web-based tracking or mobile-phone-based tracking
Central Monitoring system (web-base)
History of tracking movements
Ability to track hundreds of vessels or assets on one web-based monitoring system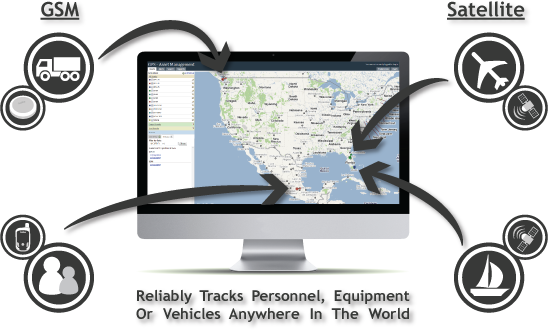 Embedding Your Unique Tracking Map on Your Site
With RedPort Tracking, you can choose to embed your unique tracking map (or that of your vessels) on a site of your choosing. For individuals, this means that friends and family back home can immediately see where you are located in the world and follow along on your journey.
For those needing commercial vessel tracking, this means that you can view all of your assets at once on one single map, set zone alarms and alerts, and see vessel history in one flexible interface.
Specifications
Physical Specifications
Size: 11.6 x 8.6 x 2.5 cm | 4 9/16" x 3 3/18" x 1 1/16"
Weight: 0.18 Kg | 6.4 ounces
Memory: RAM 128 MB FLASH 16 MB
Power: 12V 4A DC
Ports
Ethernet LAN: 1
Ethernet WAN: 1
RJ-11 Analog: 1
USB: 1
Wi-Fi
2.4 Ghz, IEEE 802.11b/g/n
1-14 operating channels
Certifications
FCC, CE, RoHS, AU, NZ

Services
Optimizer

Wi-Fi Router &
Voice Gateway

Optimizer Voice

Data Router


Optimizer Premier

Data Router


wXa-300
Series

Data Router

wXa-400 Series

VoIP Router

Firewall
✓
✓
✓
✓
–
VoIP Gateway

✓

✓
✓
✓
✓
RedPort Crew Satellite Email
–
Optional
Optional
Optional
–
Captive Portal for Crew Internet Access

(Shoreside Control of Crew Internet Access)

–
–
✓
✓
–
Shared Web Compression

Optional

Optional
Optional
Optional
–
GPS Tracking
Optional
Optional
Optional
Optional
–
NMEA Repeater
✓
✓
✓
–
–
Web Filtering
–
Limited
Limited
✓
–
Quality of Service
–
–
–
✓
–
Failover/Load-Balancing
–
–
✓
✓
–
Least-Cost Routing
–
–
✓
✓
–
Multi-Level Administration
–
✓
✓
✓
–
OBM Out of Band Management
Limited
–
✓
✓
–
Caching
–
–
–
✓
–
Usage Logging/Web-reporting
–
Limited
Limited
✓
–
Bandwidth Logging
Limited
Limited
Limited
✓
–
Specifications
Ethernet LAN Ports
1
1
2
1
0
Ethernet WAN Ports
1
1
4
2
1
RJ-11 Analog Lines
0
1
1
0
0-8
WiFi Enabled
✓
✓
✓
Optional
No
Max WiFi Range
30m
46m
46m
46m
46m
WiFi
802.11 a/b/g
802.11 b/g/n
802.11 b/g/n
802.11 a/g
802.11 a/g
Storage
–
8Gb SLC SSD AVai
8Gb SLC SSD Available
8Gb SLC SSD
4Gb SLC SSD
Power Operating Range
9-18V DC 1A
9-18V DC 1A
9-18V DC 2A
9-18V DC 2A
9-18V DC 2A
Certifications
FCC, CE, RoHS
FCC, CE, RoHS
FCC, CE, RoHS
FCC, CE, RoHS
FCC, CE, RoHS
Compact Dimensions
4 9/16″ x 3 3/18″ x 1 1/16″
(11.6 x 8.6 x 2.5 cm)
3.5″ x 1.8″ x 4.4″
(90 x 47 x 110 mm)
6.3″ x 3.1″ x 2.1″
(160 x 80 x 54 mm)
6.6 x 1.2 x 6.2″ (168 x 30 x 157mm) (313)
10.9 x 2 x 5″ (277 x 50 x 126mm) (323)
10.9″ x 2″ x 5″ (277 x 50 x 126 mm)
Rackmounted Dimensions
–
–
–
19″ 1U Rackmount
Enclosure
19″ 1U Rackmount
Enclosure
Compact Weight
0.4 lbs (0.18 kg)
0.56 lbs (0.25 kg)
1.12 lbs (0.5 kg)
1.86 lbs (0.845 kg) (313)
3.85 lbs (1.75 kb) (323)
3.42 lbs (1.55 kg)
Rackmounted Weight
–
–
–
10.25 lbs (4.65 kg)
10.03 lbs (4.55 kg)
More Info
Learn More about Optimizer
Learn More about Optimizer Voice
Learn More about Optimizer Premier
Learn More about wXa-300 Series
Learn More about wXa-400 Series
Please contact Apollo SatCom with any questions on equipment or service! The Optimizer is also part of a full system, find out more here!