Version

60

Download

756.33 KB

File Size

1

File Count

February 16, 2017

Create Date

April 19, 2017

Last Updated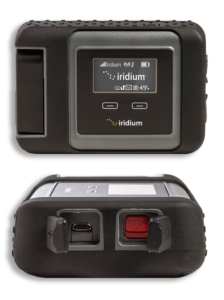 The Iridium GO! Satellite Hub Brochure is an informational brochure for the Iridium GO!, which provides global voice calling and text messaging solutions for your smartphone, as well as enhanced data capabilities through optimized apps to meet your unique needs. Refer to the Iridium GO! Brochure download on this page for all the information you need on the Iridium GO! Satellite Hub.
The Iridium GO! instantly transforms your trusted device into a global communications powerhouse. It is unlike anything the world has seen before and is powered by the world's furthest reaching network.
It is compact, rugged, and portable and dramatically extends the capabilities of your smartphone, tablet, or laptop by bringing a global connection directly to your fingertips. Also, another welcomed capability is the customizable SOS button which is built right in to the rugged engineering of the device so you can rest assured that when you need help it is literally at the push of a button.
If you happen to need more information or have further questions on other products, services, or support please do not hesitate to call Apollo SatCom at anytime at +1 (844) 248-0123. We are here 24/7 for all of your global communications needs!
Download
| File | Action |
| --- | --- |
| IridiumGO-SatelliteHotSpot.pdf | Download |