Version

21

Download

3.34 MB

File Size

1

File Count

March 14, 2017

Create Date

April 18, 2017

Last Updated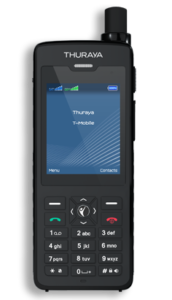 The Thuraya XT-PRO Dual Brochure is an informational brochure for the XT-PRO Dual, which is the world's first dual-mode, dual-SIM phone, effectively bridging the gap between satellite and terrestrial communications. By using both a satellite SIM card and a GSM SIM card, you can now move in and out of terrestrial coverage with ease, enjoying connectivity no matter where you are.
It is highly ruggedized with a shockproof, water and dust resistant body, the XT-PRO DUAL also comes with advanced navigation capabilities through GPS, BeiDou, Glonass and Galileo for the highest flexibility in all regions.
No matter where you are or how remote your location, we keep you connected. Thuraya's comprehensive satellite network provides reliable, clear and uninterrupted communications in more than 160 countries across Europe, Africa, Asia and Australia; and in GSM-mode the phone supports most 2G/3G frequencies across the world.
If you happen to need more information or have further questions on other products, services, or support please do not hesitate to call Apollo SatCom at anytime at +1 (844) 248-0123. We are here 24/7 for all of your global communications needs!
Download
| File | Action |
| --- | --- |
| ThurayaXTPRODUALBrochure.pdf | Download |