Version

23

Download

4.01 MB

File Size

1

File Count

January 19, 2017

Create Date

April 21, 2017

Last Updated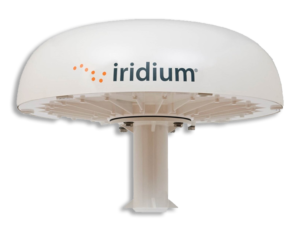 The Iridium Pilot Brochure is an informational brochure for the Iridium Pilot which is uniquely engineered to keep ships connected in the blazing sun, frigid cold, and very high winds as well as over the Earth's entire surface; open ocean or even the extreme polar region of the planet.
It is built with the same reliable high-quality voice and data capability that customers has come to trust from the Iridium network, which is the world's only truly global network boasting coverage from pole-to-pole. The unique cross-linked architecture of Iridium's global constellation of 66 Low Earth Orbiting (LEO) satellites gives Iridium Pilot inherent advantages in performance and dependability – making it an ideal platform for primary or back up communications.
If you happen to need more information or have further questions on other products, services, or support please do not hesitate to call Apollo SatCom at anytime at +1 (844) 248-0123. We are here 24/7 for all of your global communications needs!
Download
| File | Action |
| --- | --- |
| irdm_iridiumpilot_eng_lr_brochure_sep2014.pdf | Download |