Version

43

Download

762.41 KB

File Size

1

File Count

February 3, 2017

Create Date

April 19, 2017

Last Updated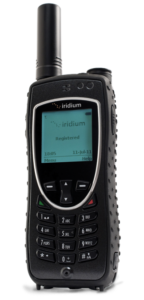 The Iridium Extreme PTT Brochure is an informational brochure for the Iridium Extreme Push-to-Talk which is the world's only truly global, truly mobile push-to-talk system available today. It enables fast and simple group communications at the push of a button and since it is powered by the Iridium Network you will get a good strong signal anywhere on the planet from pole-to-pole. For more information simply download the Iridium Extreme PTT Brochure on this page.
The Iridium Extreme Push-to-Talk (PTT) was engineered for global dependability, adaptability, and durability. Only Iridium can deliver the power of fast, simple and secure group communication with the toughest, most feature-rich PTT-enabled satellite phone on the market.
With the Iridium Extreme PTT you also get the added convenience of a dedicated, programmable, one-touch SOS button. With one push in telephone mode, you can access 24/7 emergency assistance anywhere in the world. This way no matter where you are on the planet you can rest easy that help is very simple to call for just in case.
If you happen to need more information or have further questions on other products, services, or support please do not hesitate to call Apollo SatCom at anytime at +1 (844) 248-0123. We are here 24/7 for all of your global communications needs!
Download
| File | Action |
| --- | --- |
| IridiumExtremePTT-Brochure.pdf | Download |