Version

22

Download

4.00 KB

File Size

1

File Count

April 20, 2017

Create Date

April 20, 2017

Last Updated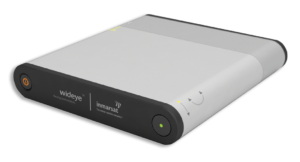 The Wideye iSavi IsatHub Brochure is an informational brochure for the iSavi which seamlessly connects your smart devices to the Internet.
You can push the global capabilities of your handheld devices through dedicated iOS or Android applications, completely independent of cellular or fixed networks, and access emails, the web, and exchange voice calls and texts with your contacts. As the IsatHub service was engineered to run over the Inmarsat BGAN network, it also boasts high-speed data capabilities unlike many other 'smartphone to satphone' products on the market today.
The iSavi is also very simple to use. The IsatHub service is accessed simply from your iPhone, iPad, and/or iPod touch or Android device through the control app. This assists in setting everything up and gives you full control over access to the service as well as visibility of data usage from each device sharing the IsatHub connection. The voice app enables you to use your smart device to send and receive voice calls via the iSavi terminal's dedicated high- quality voice line. You can also send text messages, even if your device is for Wi-Fi use only.
If you happen to need more information or have further questions on other products, services, or support please do not hesitate to call Apollo SatCom at anytime at +1 (844) 248-0123. We are here 24/7 for all of your global communications needs!
Download
| File | Action |
| --- | --- |
| Wideye iSavi IsatHub Brochure.pdf | Download |