Version

18

Download

2.75 MB

File Size

1

File Count

March 14, 2017

Create Date

April 18, 2017

Last Updated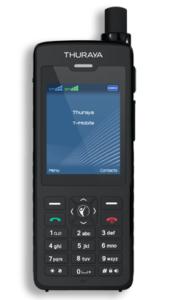 The Thuraya XT-PRO Brochure is an informational brochure for the XT-PRO, which is the world's most advanced satellite phone. Designed for professional users, this rugged and robust satellite handset is equipped with a long battery life, ensuring you stay connected wherever you are.
The first satellite phone on the market that features all three major navigation systems, this highly flexible phone has GPS, Beidou, and Glonass capability. Featuring the biggest display of any satellite phone on the market, this satellite handset comes with hardened Gorilla glass to suit the harshest of environments. The screen is glare resistant, allowing optimal visibility in bright sunlight and a brightness sensor automatically adjusts the backlight of your display.
For those who find themselves in times of distress, the XT-PRO features an easy to use dedicated SOS button which can be used even when the satellite phone is switched off. All you have to do is press and hold the SOS button for 3 seconds. This will start the phone and send an alert (a call and/or an SMS) to any pre-programmed number. With this feature you can rest easy knowing that getting help is that simple!
If you happen to need more information or have further questions on other products, services, or support please do not hesitate to call Apollo SatCom at anytime at +1 (844) 248-0123. We are here 24/7 for all of your global communications needs!
Download
| File | Action |
| --- | --- |
| ThurayaXT-PRO-Brochure.pdf | Download |