Version

18

Download

590.92 KB

File Size

1

File Count

March 14, 2017

Create Date

April 18, 2017

Last Updated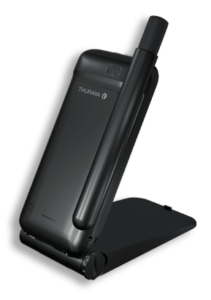 The Thuraya SatSleeve HotSpot Brochure is an informational brochure for the Thuraya SatSleeve, which supports the communication needs of all smartphone users from frequent travelers and adventurous explorers to corporate and NGO users. It was brilliantly created for customers preferring to use their smartphone separate from the satellite unit.
With the SatSleeve Hotspot, a portable Wi-Fi Hotspot, you have the range and the room to move while you make calls, use email, send messages, or enjoy your favorite social media apps in the comfort of being in an indoor location while the hotspot is outside and facing the satellite.
Also, the Thuraya SatSleeve HotSpot comes equipped with an SOS call button that works even if the smartphone is not connected. The SOS button will make an outgoing call to a pre-defined number set by the client or can also receive an incoming call.
If you happen to need more information or have further questions on other products, services, or support please do not hesitate to call Apollo SatCom at anytime at +1 (844) 248-0123. We are here 24/7 for all of your global communications needs!
Download
| File | Action |
| --- | --- |
| Thuraya SatSleeve HotSpot Brochure.pdf | Download |