Version

31

Download

235.50 KB

File Size

1

File Count

April 21, 2017

Create Date

April 21, 2017

Last Updated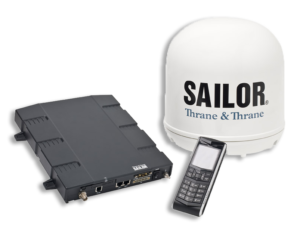 The Cobham SAILOR Fleet Broadband 150 Brochure is an informational brochure which is a compact, lightweight, easy to install, and affordable communication system that provides reliable Internet access, email, and multiple voice lines at sea. Using the same proven technology as SAILOR's heavy-use Fleet Broadband solutions, SAILOR Fleet Broadband 150 combines Internet connectivity with simultaneous voice calling, which effectively brings communications on a global scope along with affordability.
With the SAILOR Fleet Broadband 150  you always have a 150kbps data connection available, so you can receive weather data and charts, or submit reports to shore at the same time as making calls or sending text messages. Fleet Broadband 150 helps you achieve increased efficiency; commercial owners can expand their opportunities for profit while reliable connectivity for cruisers provides safety and convenience anywhere in the world.
If you happen to need more information or have further questions on other products, services, or support please do not hesitate to call Apollo SatCom at anytime at +1 (844) 248-0123. We are here 24/7 for all of your global communications needs!
Download
| File | Action |
| --- | --- |
| SAILOR Fleet Broadband 150 Brochure.pdf | Download |