Version

67

Download

4.00 KB

File Size

1

File Count

April 20, 2017

Create Date

October 30, 2017

Last Updated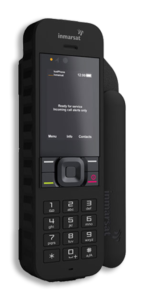 The IsatPhone 2 Brochure is an informational brochure for Inmarsat's IsatPhone 2 which is a tough phone designed for a tough world.
The robust handset has been engineered to cope with anything that nature can throw at it from searing heat to icy blasts, desert sandstorms, or monsoon rain. It also has very fast network registration, an unrivaled battery life offering 8 hours of talk time, and up to 160 hours of standby time.
This makes the IsatPhone 2 very dependable under any conditions. What's more, the IsatPhone 2 gives you the excellent voice clarity and call stability you have come to expect from Inmarsat's network.
If you happen to need more information or have further questions on other products, services, or support please do not hesitate to call Apollo SatCom at anytime at +1 (844) 248-0123. We are here 24/7 for all of your global communications needs!
Download
| File | Action |
| --- | --- |
| Inmarsat IsatPhone 2 Product Brochure | Download |