AO12003

Version

200

Download

403.36 KB

File Size

1

File Count

May 15, 2017

Create Date

August 10, 2017

Last Updated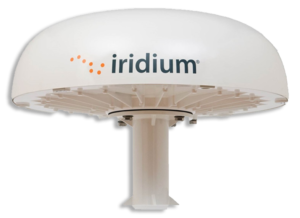 Iridium Pilot is built with the same reliable high-quality voice and data capability the world has come to trust from the only pole-to-pole satellite communications company. The unique cross-linked architecture of Iridium's global constellation of 66 Low Earth Orbiting (LEO) satellites gives Iridium Pilot inherent advantages in performance and dependability – making it an ideal platform for primary or back up communications. But with old firmware running on your device you could easily run into issues and the Iridium Pilot Firmware AO12003 Release Notes can assist in the installation of your new software.
To ensure smooth operation of your device you should always have the most up-to-date firmware installed.
With the Iridium Pilot Firmware AO12003 Release Notes everything is all set up for you to simply start performing the installation and then subsequently upgrade your device. Simply click the download button on this page and read through the notes so you can make sure you update the Iridium Pilot properly.
| File | Action |
| --- | --- |
| IridiumPilotFirmwareAO12003-ReleaseNotes.pdf | Download |