Version

26

Download

1.26 MB

File Size

1

File Count

April 19, 2017

Create Date

April 20, 2017

Last Updated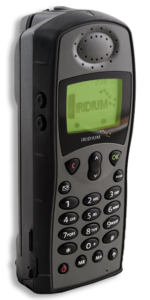 The Iridium 9505A Brochure is an informational brochure for the Iridium 9505A Satellite Phone which is built for the toughest environments all over the planet and also brings the capability for secure communications on a global scope as well. For more information please download the Iridium 9505A Brochure on this page.
The 9505A handset is manufactured in the US, is ideal for military use, and is also the only satellite phone available for provisioning on the US Department of Defense Gateway. It is non-RoHS and is also commercially available for purchase for military and commercial use in approved countries.
The Iridium 9505A handset has military grade toughness by being water, shock, and dust resistant. It is quite literally built to handle the harshest conditions that you can be thrown at it. No matter where in the world you need to be, the Iridium 9505A will keep you connected, no other network in the world offers customers secure communication capability on a global scope. Only the Iridium network commands real global coverage, even in the extreme polar regions of the planet.
If you happen to need more information or have further questions on other products, services, or support please do not hesitate to call Apollo SatCom at anytime at +1 (844) 248-0123. We are here 24/7 for all of your global communications needs!
Download
| File | Action |
| --- | --- |
| Iridium 9505A Brochure.pdf | Download |