Version

15

Download

4.35 MB

File Size

1

File Count

April 5, 2017

Create Date

April 18, 2017

Last Updated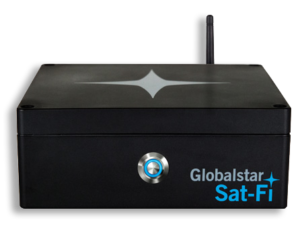 The Globalstar Sat-Fi Brochure is an informational brochure on Globalstar's global satellite hub. With the Globalstar Sat-Fi, you use your smartphone or other Wi-Fi enabled devices to send and receive calls, email, and SMS text messages over the newest, most modern satellite network.
No matter if you are on land or at sea up to eight Globalstar Sat-Fi users are able to maintain reliable connectivity while beyond other communication mediums. It is powered by the world's newest and most modern satellite network bringing you the fastest data speeds for sending emails. You can also get ahold of emergency services just in case the unexpected happens. Also, for convenience the Globalstar Sat-Fi is engineered for both vehicle/vessel based and fixed locations so it is literally built to work wherever you need it to!
If you happen to need more information or have further questions on other products, services, or support please do not hesitate to call Apollo SatCom at anytime at +1 (844) 248-0123. We are here 24/7 for all of your global communications needs!
Download
| File | Action |
| --- | --- |
| Globalstar Sat-Fi Brochure.pdf | Download |