Version

33

Download

1.07 MB

File Size

1

File Count

March 14, 2017

Create Date

April 18, 2017

Last Updated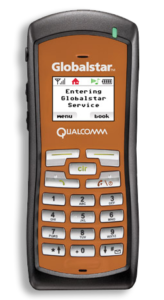 The Globalstar GSP-1700 Brochure provides information on the GSP-1700 satellite phone, which is the ultimate handheld portable satellite phone. With the GSP-1700 the convenience of on-the-move communications is added since you can easily create a complete satellite phone system in your vehicle or vessel from the smallest car to the largest aircraft carrier. Antenna and cable length options were designed for ease of installation on land or sea – or simply use the phone hands-free with the optional industrial noise-canceling headset.
With the GSP-1700 you can enjoy crystal-clear voice quality by simply whispering to be heard with its CDMA digital voice quality. It boasts fast data speeds at 9.6 Kbps and Position Location Service, which gets your Latitude and Longitude directly from the Globalstar phone. Enjoy locally based phone numbers where available.
If you happen to need more information or have further questions on other products, services, or support please do not hesitate to call Apollo SatCom at anytime at +1 (844) 248-0123. We are here 24/7 for all of your global communications needs!
Download
| File | Action |
| --- | --- |
| Globalstar GSP-1700 Brochure.pdf | Download |