Version

13

Download

110.62 KB

File Size

1

File Count

April 5, 2017

Create Date

April 18, 2017

Last Updated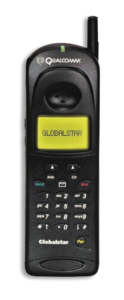 The Globalstar GSP-1600 Brochure provides information on Globalstar's satellite phone. The GSP-1600 has easy access to satellite voice and data services, including Internet and e-mail access, voicemail, incoming Short Messages, and position location. Also, with a complete range of accessories, the Globalstar GSP-1600 allows for installation in vehicles, vessels, and portable docking kits.
The Globalstar GSP-1600 Satellite Phone is designed to meet the needs of customers who already depend on wireless communications but find themselves in areas where other communication mediums are either out of reach of unavailable.
If you need information on the GSP-1600 Satellite Phone simply download the Globalstar GSP-1600 Brochure from this page; it should answer at least most of your questions.
If you happen to need more information or have further questions on other products, services, or support  please do not hesitate to call Apollo SatCom at anytime at +1 (844) 248-0123. We are here 24/7 for all of your global communications needs!
Download
| File | Action |
| --- | --- |
| Globalstar GSP-1600 Brochure.pdf | Download |