Version

25

Download

164.18 KB

File Size

1

File Count

April 21, 2017

Create Date

April 21, 2017

Last Updated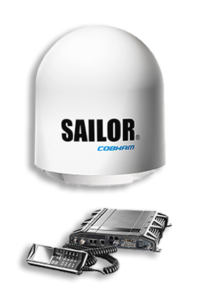 The SAILOR Fleet Broadband 250 Brochure is an informational brochure for the Fleet Broadband 250 which boasts data speeds of up to 284kbps from a compact, lightweight, and simple to install antenna.
The Fleet Broadband 250 is the perfect balance between performance and price. It gives you fast data connectivity and voice simultaneously, allowing you to run online operational systems such as remote monitoring all the while still having access to e-mail, Intranet/Internet, and multiple voice lines.
Regardless of location or conditions with the Sailor Fleet Broadband 250 you have fast connectivity between your vessel and shore.
You can ensure the smooth running of your business, increase crew welfare by providing easy to manage Internet access and voice calling or simply enjoy your time at sea with high quality Internet and voice communication always available.
If you happen to need more information or have further questions on other products, services, or support please do not hesitate to call Apollo SatCom at anytime at +1 (844) 248-0123. We are here 24/7 for all of your global communications needs!
Download
| File | Action |
| --- | --- |
| Fleet Broadband 250 Brochure.pdf | Download |