Version

16

Download

136.74 KB

File Size

1

File Count

May 2, 2017

Create Date

May 2, 2017

Last Updated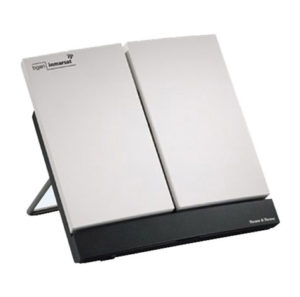 The Cobham Explorer 500 Brochure is an informational brochure for the Explorer 500 which offers the performance you need to carry out your work in the field, with high quality voice and broadband up to 464kbps. With the power to provide standard/premium voice, email, web browsing, VPN, video/audio streaming, and access to work specific IP applications, location or environment is no longer a barrier to getting the job done.
There is a reason why the Explorer 500 is the most used BGAN terminal in the world; media, government, humanitarian, and utility users know that it is designed and built to last. So whether you are helping people on the fault line, creating news on the frontline or measuring flow on a pipeline, you know you can rely on Explorer 500 to connect every time.
With the Cobham Explorer 500 you have a global communications powerhouse that is backed by the most robust satellite network on the planet at your fingertips!
If you happen to need more information or have further questions on other products, services, or support please do not hesitate to call Apollo SatCom at anytime at +1 (844) 248-0123. We are here 24/7 for all of your global communications needs!
Download
| File | Action |
| --- | --- |
| Cobham Explorer 500 Brochure.pdf | Download |