Version

11

Download

475.45 KB

File Size

1

File Count

May 1, 2017

Create Date

May 1, 2017

Last Updated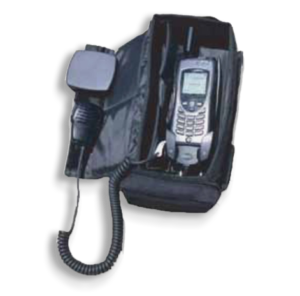 The ASE 9575 BagDock Brochure is an informational brochure for the ASE 9575 BagDock, which brings the convenience of communications while charging on the move to the Iridium 9575 and 9575 PTT handsets.
The antennas with the BagDock are designed to be easily placed atop a vehicle for mobile use, or mounted at temporary field locations to ensure that your handsets never drop. Included with the BagDock is a fist mic/speaker designed to facilitate PTT communication and also an auxiliary input. The ASE 9575 BagDock is versatile by bringing simplicity to a problem with global remote communications. No matter if you are in your vehicle or off the grid in a remote location you have a convenient way to stay connected while continuing to charge your handset.
The BagDock enhances key features of both handsets while simplifying your connections to anywhere on the planet. If you are on the move and need something for a remote location as well to keep yourself conveniently connected while also keeping your device charged, the ASE BagDock is all you need!
If you happen to need more information or have further questions on other products, services, or support please do not hesitate to call Apollo SatCom at anytime at +1 (844) 248-0123. We are here 24/7 for all of your global communications needs!
Download
| File | Action |
| --- | --- |
| ASE 9575 BagDock Brochure.pdf | Download |